That's more like it!
After 10 straight losses, the Royals finally got things back on track tonight with the help of
Mike Wood
and
Mike Sweeney
. Wood gave the R's just the start they needed, and Sweeney blasted a key three-run HR in his second at bat that propelled the Royals to a 4-0 lead.
The Royals currently lead 7-2, and "Mac the Ninth" has entered the game, so we think we can put this one in the bag.
RC
is going to turn the game off now so we can go do some laundry or something, but we assume everything will go according to plan...
...Woops.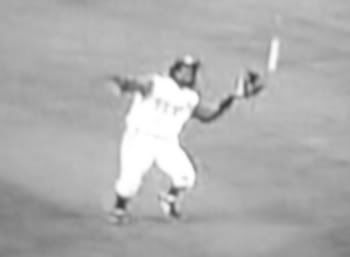 Un-freaking-believable.
RC
is speechless, but we understand the team did pose for a photograph after the game: