Rule 5 update: Royals select Castro, Mitch Maier staying put...
Minutes ago, the Royals selected
Fabio Castro
-- as expected -- with the first pick of the 2005 Rule 5 draft. They are now expected to trade him to either Texas or Philadelphia. The draft went quickly, with we believe 12 players selected, and
RC
was pleased to learn that Royals outfield prospect
Mitch Maier
was not one of the players taken. This clears the path for the Royals to send Maier back to AA Wichita in 2006, where he can hopefully get his career back on track.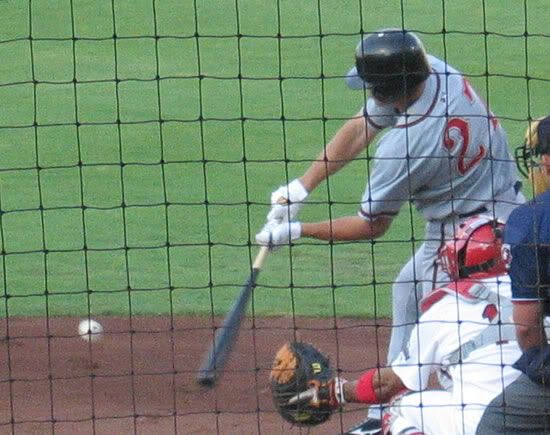 Mitch Maier is still a Royal.

The Royals did lose two players, however.
Victor Santos
and
Seth Etherton
-- both of whom the Royals signed as minor league free agents earlier this offseason -- were taken in the Major League portion of the draft.
RC
was hopeful Etherton would be given a shot at making the club in Spring Training, but this still isn't exactly a great loss.