Royals improve but still drop 12th straight...
Improvement? Have we lost our mind?
Oh yes, there was most definitely some improvement tonight, and
RC
has the statistics to back it up. After looking at the last four games,
RC's
crack team of mathematicians stumbled across what we believe to be an encouraging trend:
| Date | Opponent's score | Royals' Score | Differential |
| --- | --- | --- | --- |
| August 6 | 16 | 1 | -15 |
| August 7 | 11 | 0 | -11 |
| August 9 | 13 | 7 | -6 |
| August 10 | 6 | 1 | -5 |
To the untrained eye, these four games may not seem significant. All were losses, after all, and the only thing that matters is winning. But take a closer look.
What most people -- apparently also including the Royals -- don't seem to realize is that in order to win a baseball game, your team must actually score more runs than the other team. And while the Royals have not been fortunate enough to have this happen to them in the last two weeks, the statistics above clearly show that the Royals are getting closer.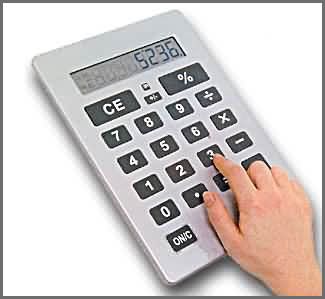 RC has been busy crunching numbers on our gigantic calculator.
Let us explain. Using the complex formula
A-B=C
, where 'A' is the Royals' score, 'B' is the opponent's score, and 'C' is the run differential, it is easy to see that over the last four games, the Royals are creeping toward a positive run differential and thus, a win. In fact, the improvement has been nothing short of remarkable! In the last three games alone, the Royals have gone from a differential of -15 to -5, which, according to
RC's
official calculator, is an improvement of roughly 300 percent! At this rate, it cannot be but another day or two before the Royals break back into the win column! It's a matter of simple math.
Now, some may view our research with skepticism, labeling this undeniable trend as nothing but what stat geeks like to call a "statistical outlier," but pay them no mind. They have no idea what they're talking about, buncha jerks.
So anyway, you heard it here first...Get ready for a Royals win!