Two great photos for your weekend viewing pleasure...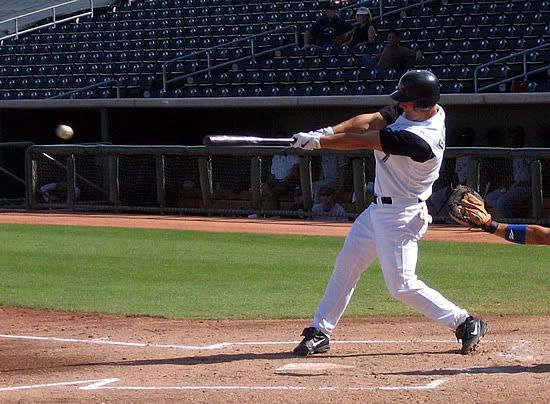 This is the only photo you'll ever see of Alex Gordon's FIRST professional base hit!
Billy Butler slams an RBI double on Thursday, October 20.
A big thanks to
RC
correspondent
Jason DeHaai
for the great photos! He actually sent us six other photos of equal quality, but we figured we'd let you chew on these great shots for a while.
RC
only hopes to do as well as Jason when we head to Arizona in two weeks. But we can promise you a surprise new feature to
RC
, which we will unveil from Arizona. You'll have to stay tuned to find out what the heck we're talking about.