Royals spin 17th straight loss...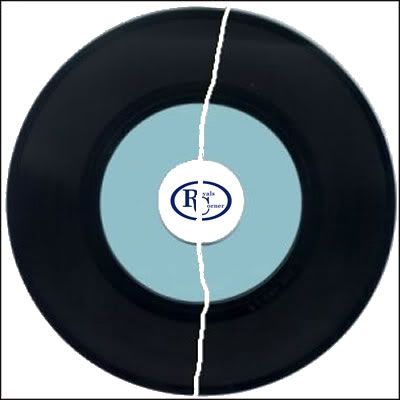 Forgive the cliche, but this really is starting to sound like a broken record.
Despite having to battle,
Zack Greinke
delivered the quality start the Royals needed tonight, but unfortunately the offense again failed to deliver. The result was yet another KC loss, an incredible 17th straight. There's really nothing else to say. The offense stunk again, and the Royals lost again.
D.J. Carrasco
takes the mound tomorrow, and if he can duplicate his last outing (7.2 IP, 4 ER), the Royals might have a chance vs.
Jamie Moyer
. Moyer used to consistently give the Royals fits, but over the last couple years, they've hit him much better. It's an afternoon game, so be sure to set your VCRs and DVRs.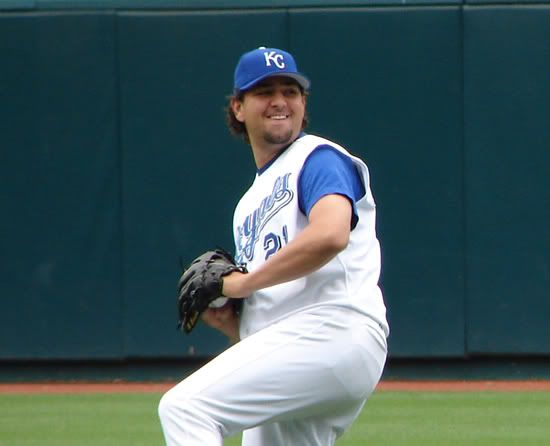 RC expects another fine outing from Carrasco today.
What the heck is going on with Mike Sweeney lately? It seems that every time the big man gets up with a runner on third lately, he harmlessly pops out to an infielder after a poor at bat. It happened again today in the first inning, when the Royals put men on first and third with nobody out. On a 1-1 count, Sweeney popped out to the catcher in foul territory. Luckily for the Royals, Mariners 3B Adrian Beltre bailed Sweeney out when he failed to field a ground ball from Matt Stairs that got the run home.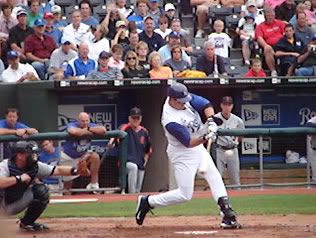 Sweeney pops out on the first pitch to Placido Polanco in the first inning on 8/14.



It's quite possible that Sweeney is pressing along with the rest of the team, but we all know that when Big Mike tries to do it all himself, he usually does more harm than good. The whole team just needs to relax.
RC is pleased to announce that tonight we sent out to the official Royals Corner listserv our first Daily Prospect Update, which revealed not only our brand new Top 20 prospect list, but also provided all the day's statistics from every Royals farmhand you need to know about. If you're not yet signed up for the DPU, you should really ask yourself why. After all, it's free, your e-mail will be kept confidential, and it's the only way to be sure to get all the premium RC content that's available to the public.

To sign up, simply send a blank e-mail to Royalscorner-subscribe@yahoogroups.com and follow the instructions, which will require you to send a confirmation e-mail (Editor's note: you do NOT have to sign up for a yahoo ID).

To those of you who have signed up for the listserv, please let us know if you had any problem viewing tonight's update. We're particularly interested in hearing whether or not the formatting on the daily farmhand update came through without jumbling all the numbers. We did extensive testing before sending out the first e-mail, and the update came through perfectly on all six e-mail programs we tested. Let us know if you had any problem.

If you think you signed up for the listserv but haven't yet received the update, make sure that you remembered to send the confirmation e-mail back to yahoo.