RC wraps up Arizona trip as Butler and Gordon both homer...
UPDATE (11/08/05 12:00 AM): The videos should work fine now. Let us know if you're still having trouble viewing them.

EDITOR'S NOTE: We understand the video is not working anymore. This is because we already exceeded our monthy bandwith. However, we have dipped into the RC Official War Chest to purchase more bandwith and file space, so we promise everything will be up and running after RC's official softball game tonight. Be sure to check back often, because we're going to add even more great stuff tonight!

-----------RC
had another great day, as the Scorpions won again,
Alex Gordon
walked three times, and both he and
Billy Butler
hit home runs.
RC
has a ridiculously early flight, so we've posted only the videos and a few photos from today's action. We'll post in far more detail in the coming week, as we try to figure out the best way to bring you the enormous quantity of content we acquired in the past three days.
RC
took over 400 photos on this trip, along with over 200 videos.
Gordon slammed his dinger (a three-run shot) in the bottom of the fifth inning. It was a high, arching fly ball that cleared the right field bullpen fence by a few feet.
Butler's homer was a tremendous two-run blast to left-center field. He caught up with a high fastball and hit a true no-doubter, which was far more impressive than his homer on Friday.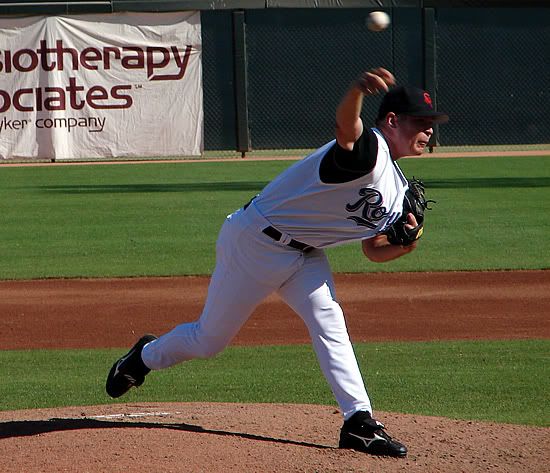 Brian Bass got the start today, and he went five strong innings. He surrendered two runs on six hits while striking out five and walking none.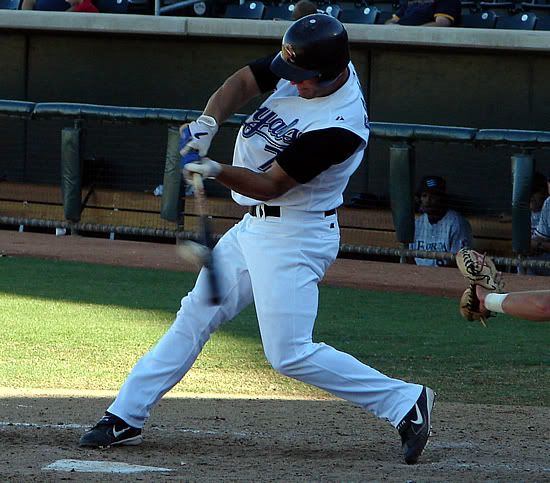 This is one of the coolest photos RC has ever snapped.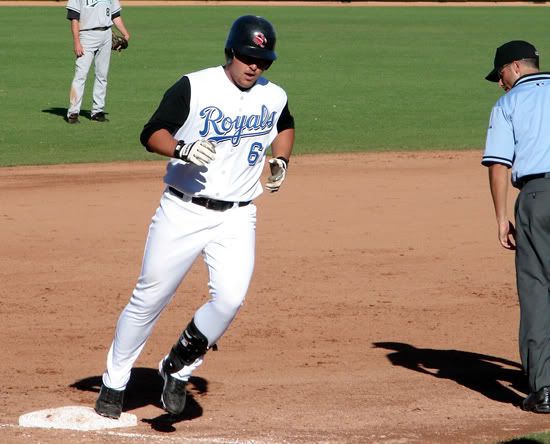 Butler rounds third after his home run.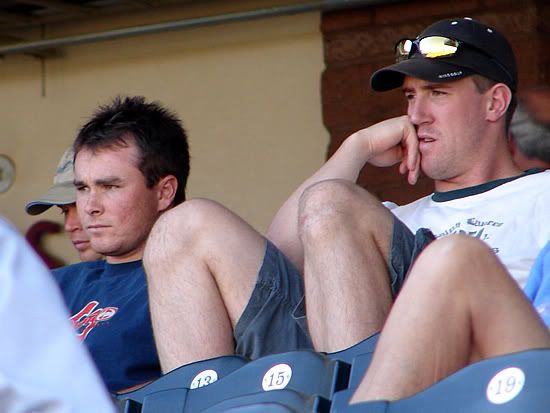 Two-thirds of the Beltran bounty was in the house today...