Breaking news: Teahen optioned to Omaha, Mays removed from rotation, Guiel recalled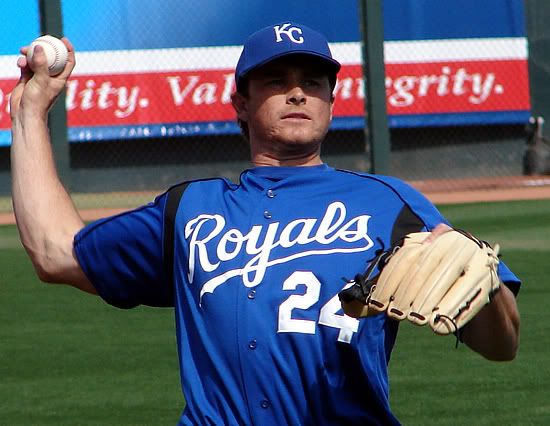 Mark Teahen's next swings will be taken for the Omaha Royals.

After a meeting yesterday between
Allard Baird
,
David Glass
, and
Buddy Bell
, the Royals today announced a series of moves.
Mark Teahen
, who has looked completely lost at the plate for most of the season, has been optioned to Omaha, and
Esteban German
will take his place as the primary third baseman. Taking Teahen's spot on the roster will be
Aaron Guiel
, whose promotion seemed to be necessitated by
Reggie Sanders'
hamstring injury.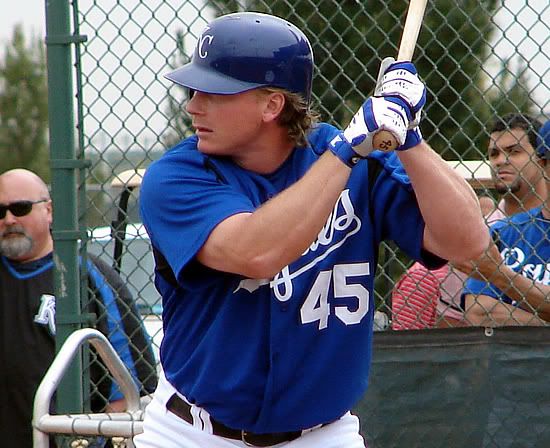 And finally,
Joe Mays
has been removed in the rotation, and Baird anticipates his replacement will be announced tomorrow.
RC's
money is on
Mike Wood
, but
Jimmy Gobble
has also thrown well lately and may get another crack at the rotation. Mays has been asked to accept an option to the minors, and if he refuses,
RC
believes he will probably be released.
RC's
initial take on the moves is positive. Teahen has been playing terrible baseball for a while now, so hopefully his demotion will get him on track. It will be nice to see German get more at bats and less playing time in the outfield, and Guiel's promotion was probably overdue.
RC
is in favor of anything that causes
Kerry Robinson
to get less at bats, and this figures to accomplish that. And of course, Mays' removal from the rotation was absolutely the right move.