It's official...Huber recalled, Sweeney to DL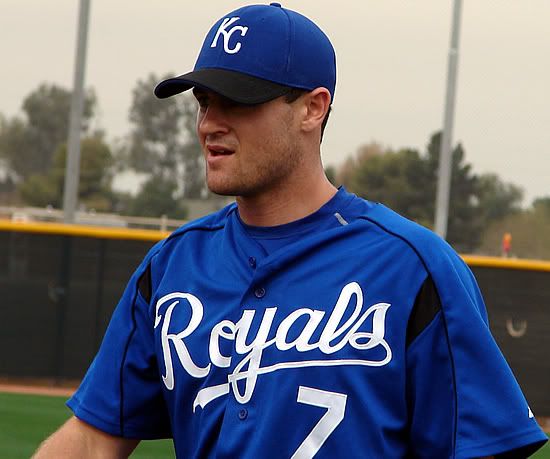 Welcome back to KC!

As expected, the Royals tomorrow will place
Mike Sweeney
on the DL with a bulging disk, and will recall
Justin Huber
from Omaha to take his place on the roster.
RC
is pleased with the move, and we like the idea of Huber being able to work with
Doug Mientkiewicz
every day on his defense. It's likely that Huber will primarily play DH while he's in KC, and
Allard Baird
seemed to indicate that the Royals only plan to keep him up while Sweeney is out. Of course, we all know that plans can change as performance and injuries dictate.
Huber's arrives in KC after hitting .301/.427/.603 with seven homers in Omaha. He looked a little overwhelmed at the plate in his stint with the Royals last season (.218/.271/.256), so hopefully he's matured enough as a hitter to have some better at bats this time around. And hopefully
Buddy Bell
manages to get him into the lineup regurlarly, instead of giving him the same sparse playing time he received last year when he was with the club. He should rejoin the Royals tomorrow, so it will be interesting to see if he starts vs.
Brad Radke
.