Redman roughed up as Royals lose finale, series...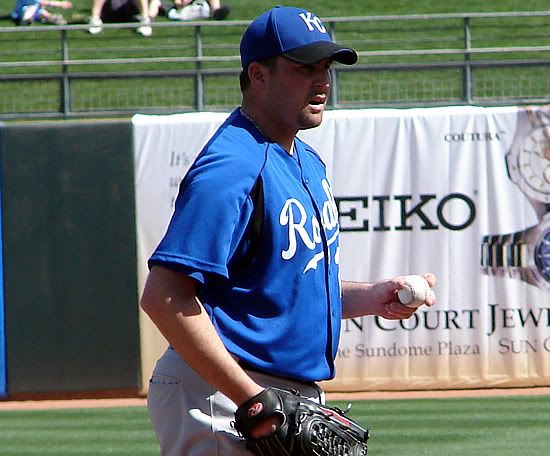 Mark Redman was completely ineffective today.
The last time
Mark Redman
took the mound,
RC
was impressed by the movement on his pitches, and his ability to locate his entire repertoire. Redman limited the Indians to just five hits and three runs over six innings, and we were looking forward to his next start.
Today was the precise opposite of that. Redman was able to work out of trouble in the first, thanks to an inning-ending double play, but the second frame was a disaster that handed Twins ace
Johan Santana
all the cushion he'd need. Redman's pitches were flat -- his curveball completely disappeared -- and he kept
John Buck
busy by bouncing what seemed like half of his pitches to the plate. Five hits and five runs later, his game was over, marking Redman's shortest outing since September 2002.
Mike Wood
entered the game and pitched admirably again, logging four innings while surrendering two runs (one earned) on four hits and a walk. A succession of relievers followed Wood to finish the game, and the Royals were lucky to escape without having to get deeper into the pen, saving key guys like
Elmer Dessens
,
Andrew Sisco
, and
Ambiorix Burgos
. Give Woody another assist, because with Redman's short outing, the bullpen enters this weekend's three game set with Oakland in relatively good shape. Hopefully
Joe Mays
doesn't run into early trouble tomorrow, however, or that may no longer be the case.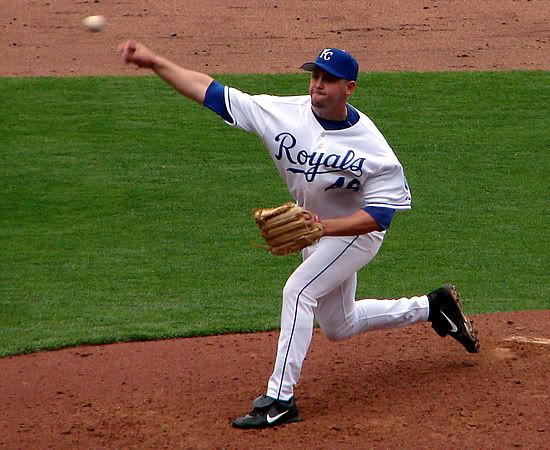 Wood got his ERA down to 3.78 with four more solid innings on Thursday.

This weekend, the Royals draw
Dan Haren
,
Esteban Loiaza
, and
Joe Blanton
, so the offense, which struggled today, will have some work to do. All three pitchers have pitched poorly this season, so hopefully those struggles will continue through the weekend. The Royals counter with Mays,
Jeremy Affeldt
, and
Scott Elarton
.
Good news from Omaha. Justin Huber, who was out of the lineup on Tuesday with a dislocated pinky, returned to action tonight. In his first at bat back, he lined a pitch right back to the pitcher, and on the night he was 0-for-3 with two more walks.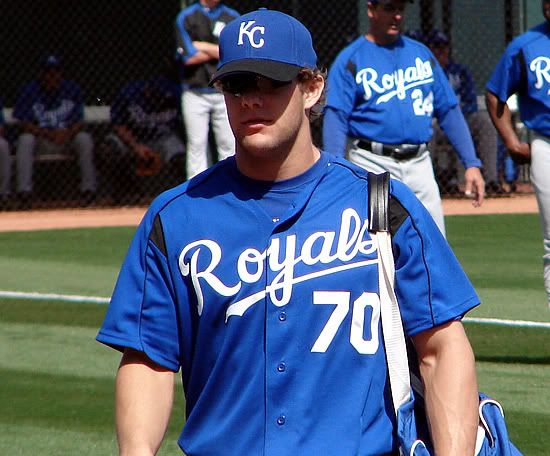 Another homer for Gordon.



And since we're talking about the minor leagues, Alex Gordon tonight went 3-for-4 with his fifth home run of the season, raising his batting average to .341. That guy just can't get here soon enough! As always, the rest of the news from around the minors will go out shortly in our Daily Prospect Update.