RC returns...Royals rained out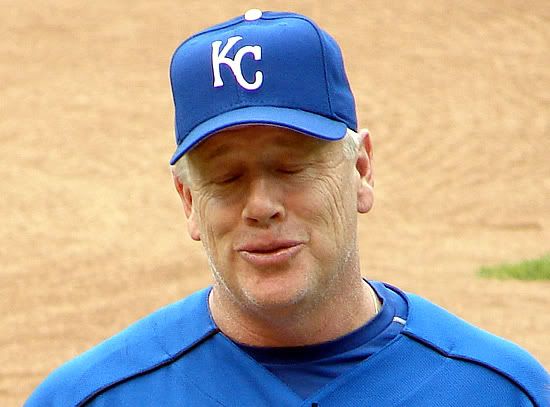 Before we begin,
RC
would like to apologize for our five-day absence. Aside from the actual games, we had a great time in Baltimore over the weekend, and we're ready to get back to work. The GMAT...ehhh, well...the good news is that we plan to take it again very soon after we spend a little more time studying the math we had [falsely] assumed would come back to us after taking all the math we took in college several years ago during what we refer to as "The Engineering Year."
Anyway, the series in Baltimore was a complete disaster, which was particularly disappointing after sweeping the Tribe. There's not a whole lot to add that hasn't already been written elsewhere: Too many walks, missed opportunities, poor managing, etc...The ninth inning on Friday was a joke that had
RC
howling at anyone who would listen, and Saturday was the type of blowout that's easy to forget (particularly when you're abiding by a strict beer-an-inning policy). Sunday's contest was among the worst-pitched games we've seen outside of the Carolina League, and it was remarkable how unshocked we were to see the Royals blow it -- we actually expected it!
So for now,
RC
is going to concentrate on regaining our bearings, and we'll be back at normal strength tomorrow when we actually have something to write about. In the meantime, we'll just provide a little photo montage from Sunday's game: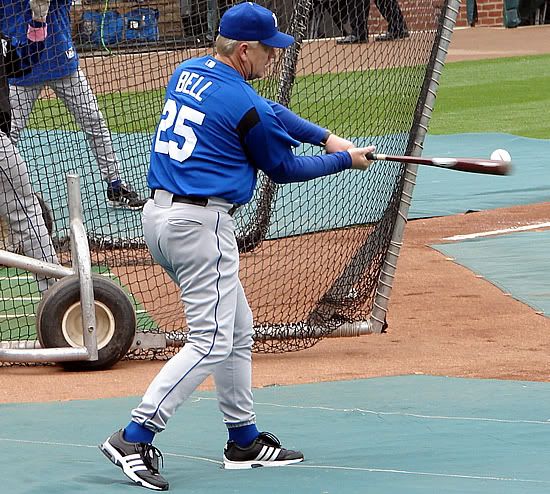 Buddy Bell hits grounders to Tony Graffanino before the game, because Lord knows, Graffanino NEEDS to get his work in at 3B.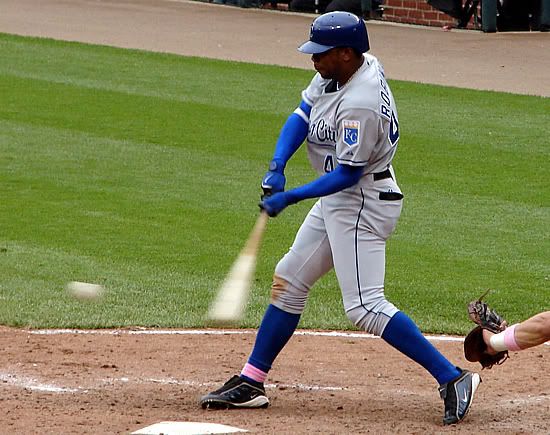 Kerry Robinson shows off his textbook swing that has made him a Major League starter and leadoff hitter.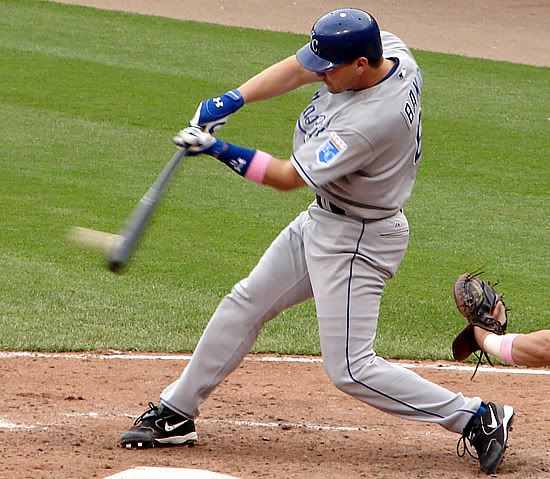 Paul Bako makes solid contact. Really.

Esteban German worked out at second base for some reason.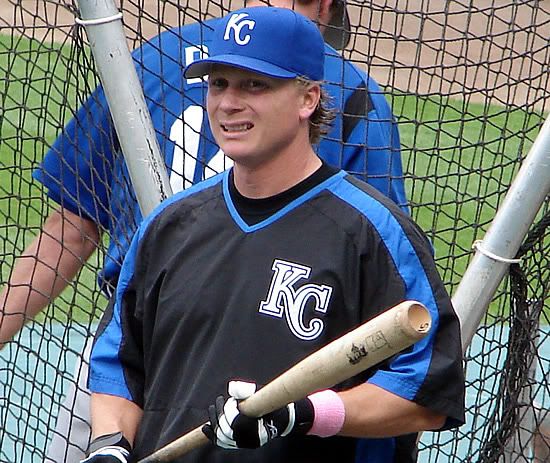 Aaron Guiel is naturally tentative.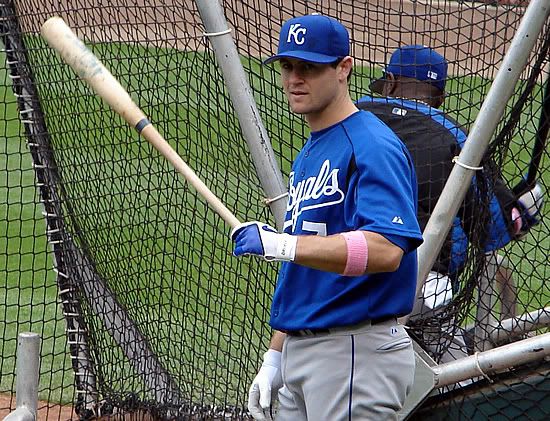 We're still not sure why Justin Huber was taking batting practice.

MacDougal is a big Mike Stodolka fan.