RC's All-Star team: A pictoral...
The minor league regular season ended on Monday, and the Royals were off, so we figured we'd put together an All-Star team from the minor league prospects we saw in person this season. All photos are
RC
original photos, most of which were taken with our better camera. The smaller, more blurry ones were shot before we purchased the new camera, so we apologize for their quality. A few guys are listed in positions other than where we saw them play, such as Billy Butler and Ryan Zimmerman.
Catcher:

Jarrod Saltalamacchia
(Braves)
Honorable Mention:
Miguel Montero
(Diamondbacks)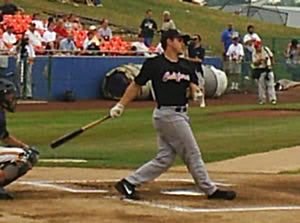 First Base:

Scott Thorman
(no photo available)
Honorable Mention:
Kila Kaaihue
(pictured - Royals),
Ryan Mulhern
(no photo available - Indians),
Brett Harper
(no photo available - Mets)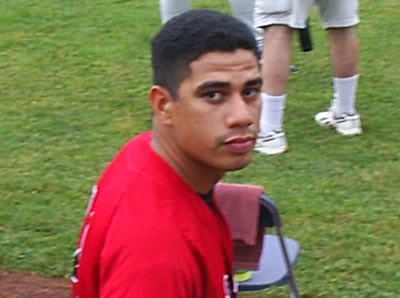 Second Base:
Howie Kendrick
(Angels)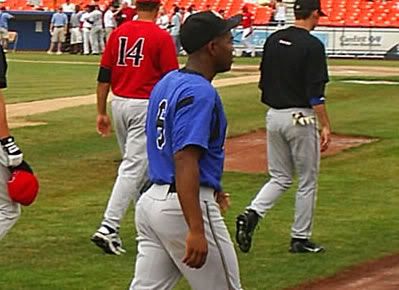 Honorable Mention:
Craig Stansberry
(Pirates)
Third Base:
Andy Marte
(Braves)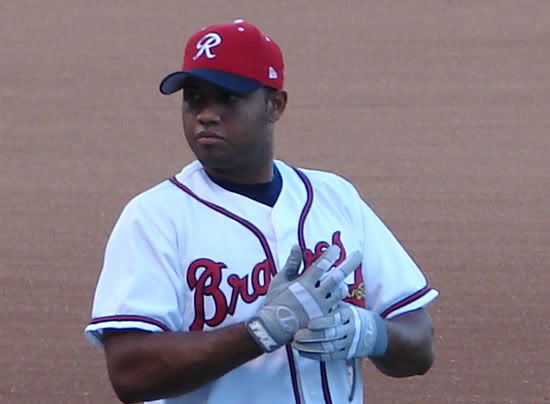 Honorable Mention:
Kory Casto
(Nationals)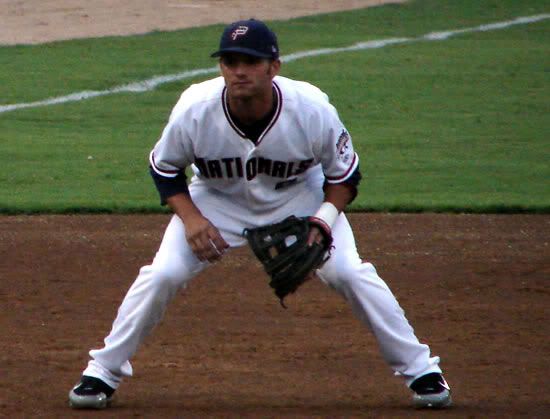 Shortstop:
Brandon Wood
(Angels)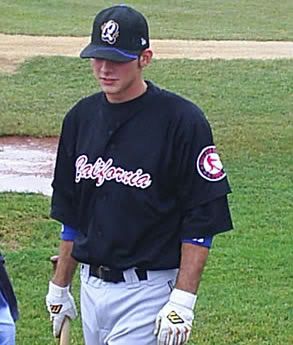 Honorable Mention:
Ryan Zimmerman
(Nationals)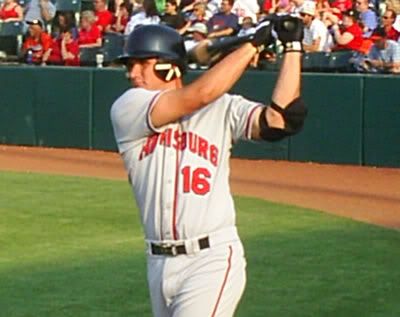 Honorable Mention:
Robert Valido
(White Sox)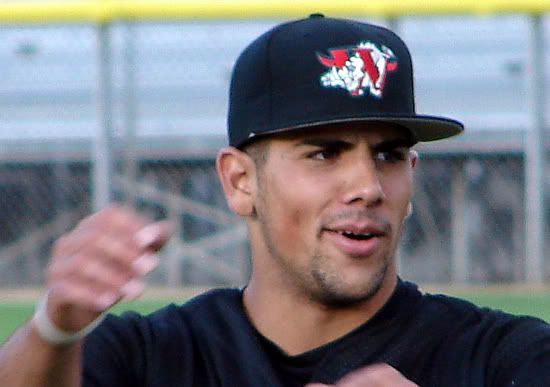 Left Field:
Billy Butler
(Royals)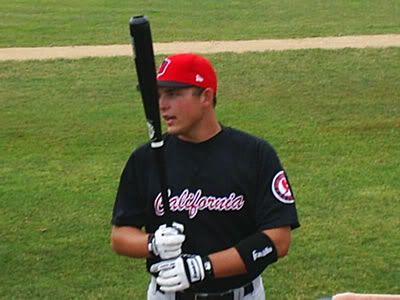 Honorable Mention:
Hunter Pence
(Astros)
Honorable Mention:
Jeff Fiorentino
(Orioles)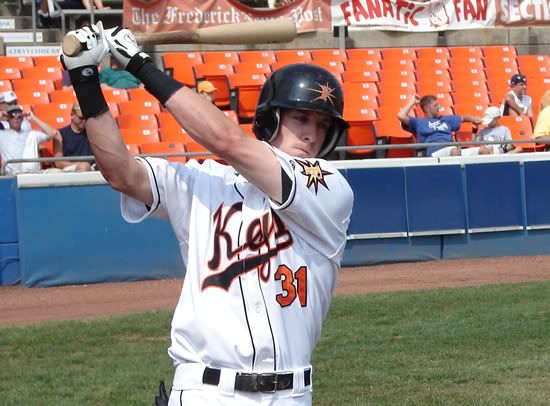 Center Field:
Lastings Milledge
(Mets)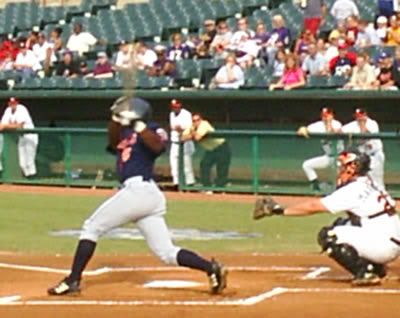 Honorable Mention:
Michael Bourn
(no photo available - Phillies)
Right Field:

Nick Markakis
(Orioles)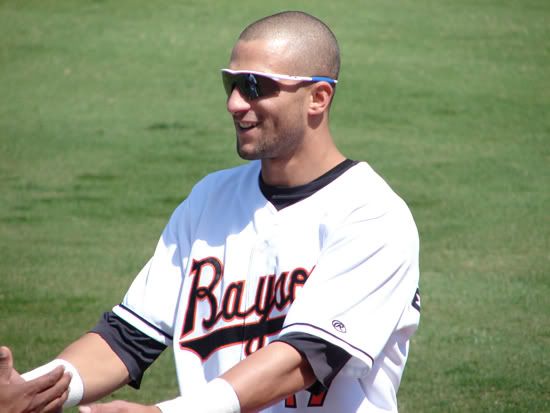 Honorable Mention:
Nolan Reimold
(Orioles)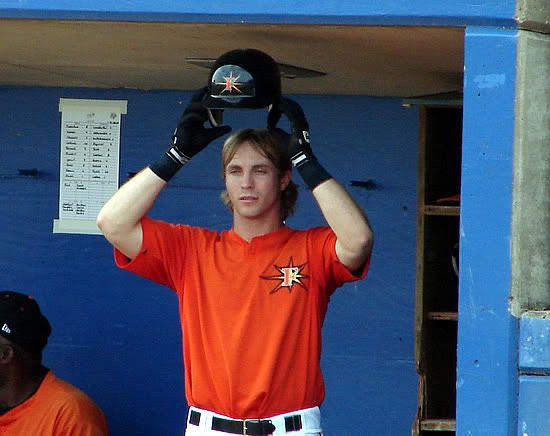 Starting Pitcher:
Joel Zumaya
(Tigers)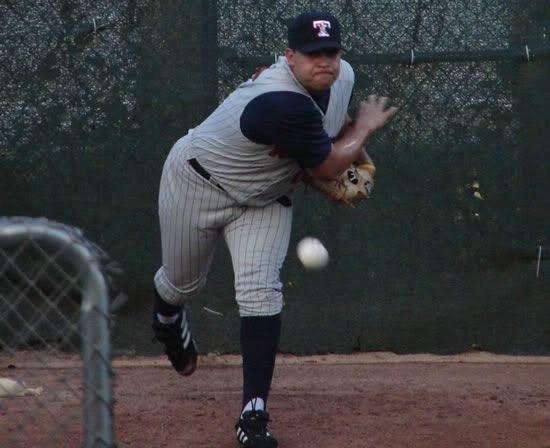 Chuck James
(Braves)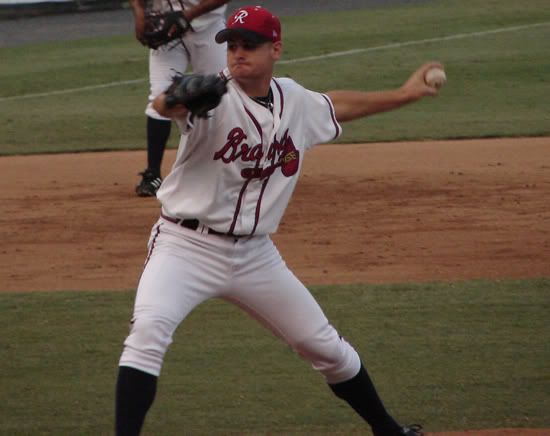 Jeremy Sowers
(no photo available - Indians)
Relief Pitcher
(no photos available):
Edward Mujica
(Indians)
Chris Britton
(Orioles)
Matthew Capps
(Pirates)