Major changes coming....to RC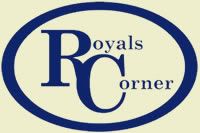 In lieu of a report on tonight's game, in which the Royals were shut out by Justin Verlander and the Tigers for their 10th straight loss,
RC
has something of a pre-announcement. A little over a week ago, the ball started rolling on some major changes for
RC
, and although we cannot yet reveal the details, we can say that those changes promise to radically improve the quality of content that we make available to our readers.
We wish we could tell you more at this time, but there's still work to be done, so the actual announcement will have to wait. Nevertheless, we're looking forward to telling you everything, and even more so, we're looking forward to getting started on a truly exciting endeavor. Stay tuned!