RC Spring Training Report -- A Pictoral
In lieu of a detailed report today, we felt it would be best to present some original
RC
photos from the last two days. Following tomorrow's game,
RC
will provide a detailed report on days 3-5 of our official Spring Training trip. We have much to report, but for now, please enjoy some of the photos we've taken thus far.
**Update - March 4**
Due to some annoying problems with RC's official laptop, we were unable to provide today's promised post. We return to RC Headquarters on Sunday evening, when we should be able to provide commentary on the Royals' first three games of the Spring. We apologize for the delay.
Chip Ambres scores the game-tying run in the ninth inning on Thursday.

Unfortunately, a familiar sight. Affeldt was ultimately OK, but his pitching wasn't.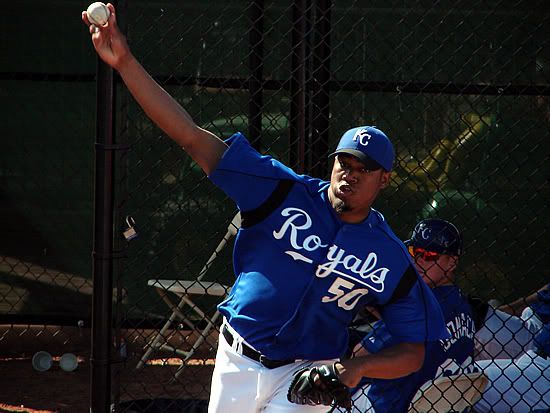 Ambiorix Burgos had his splitter and his fastball working, completing a scoreless inning in Friday's game while picking up the win.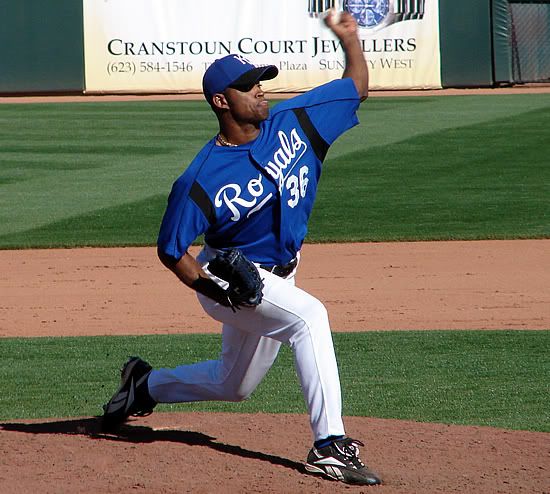 Juan Cedeno looked good in his outing on Friday, despite allowing a three-run HR.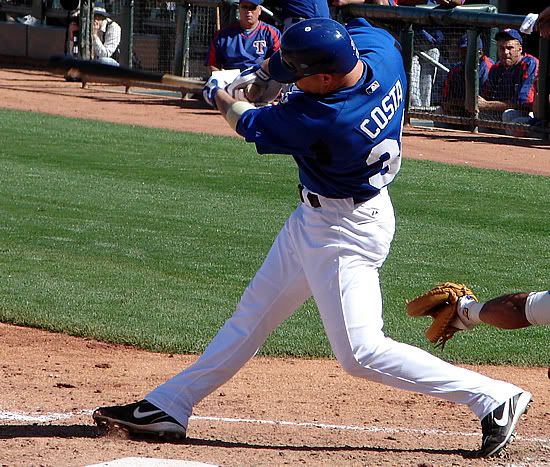 Shane Costa has impressed RC with his power displays in batting practice, and his solid contact through the first two games.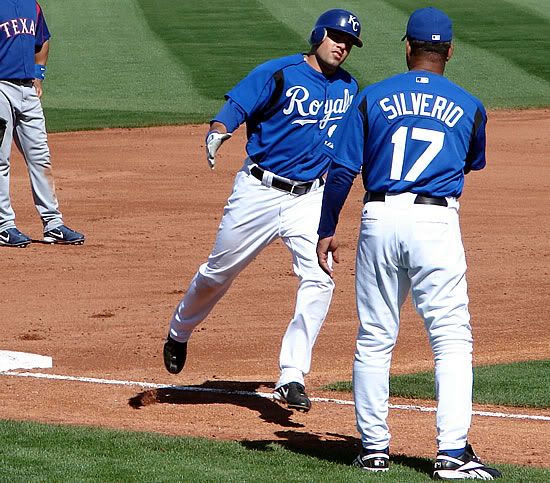 David DeJesus rounds third after launching a 420 ft. homer to right-center on Friday.
Alex Gordon on Thursday showed the Royals that he's not too far from the Majors, knocking in two runs with a key base hit in the eighth inning and hitting the ball hard all day.
Mitch Maier has officially gotten RC's attention, putting on impressive displays during batting practice and launching a triple (pictured here) in his first Spring Training at bat.
Mike MacDougal looked solid, tossing a scoreless inning while dialing his fastball up to 97 mph.

Joel Peralta was amazing on Thursday in his Royals debut.
Mark Teahen has been showing impressive power during batting practice, and he's crushed a few balls already this spring, including this double on Friday.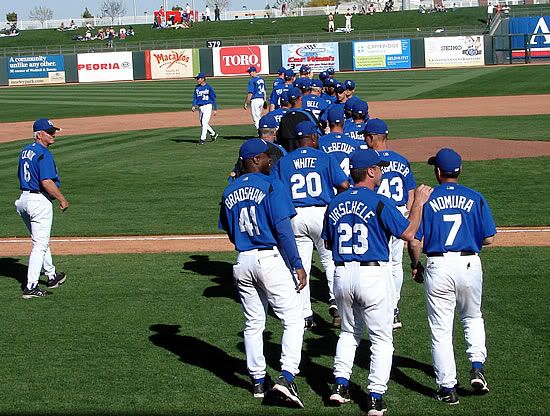 After coming back from a 5-0 deficit on Thursday to force a tie, the Royals on Friday won their first game of the spring with a 7-6 victory over the Rangers.