History!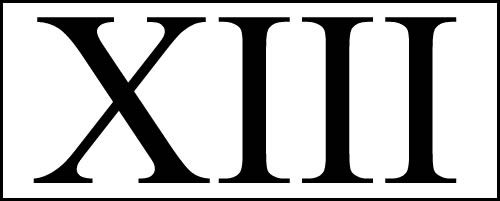 RC
really thought tonight was the night. After seeing a phenomenal play by
Angel Berroa
in the hole, a sweet running catch by
David DeJesus
, and a gutsy effort by
D.J. Carrasco
, we were pretty certain that the Royals would return to their occasionally-winning ways tonight. But alas, fate again intervened, and the Royals served up their second grand slam in as many nights. The Royals have now set a new club record for futility, dropping their 13th game in a row.
We should have seen it coming. With a 2-0 lead, the Royals failed to score a runner on third with less than one out in consecutive innings. The first goat was
Mike Sweeney
, who popped up to the second baseman on the first pitch he saw after
Chip Ambres
successfully sacrificed DeJesus (who hit a leadoff double) over to third base in the fifth inning. The next inning,
Emil Brown
led off with a triple, but the Royals failed to score him as well, thanks to a strikeout by
Mark Teahen
and a weak grounder back to the pitcher by Berroa.
At that point, we should have just turned the television off and gone about our business. As it turned out, those two scoring opportunities the Royals squandered were the difference in the game, which was merely a continuation of the misery that we have all endured for two full weeks.
Oh well. We could point out that the Royals' run differential was all the way down to -2 tonight, but that joke is already played out. Moving on to better things:
The Omaha Royals played an early game today, and the results couldn't have gone better for prospect mavens like us. J.P. Howell got the start and pitched well, going six strong innings while yielding only one run, five hits, three walks, and striking out seven. It was Howell's third straight solid outing, and as a result, you'll notice that Howell has now replaced Jeffrey Bianchi as RC's #4 Royals prospect. His numbers from his last three starts are stellar:

17.2 IP, 15 H, 2 ER, 9 BB, 16 K, 0 HR, 1.01 ERA

The nine free passes are the only thing to be concerned about, but Howell has countered that with a stellar 3.6 GB/FB ratio. A lot of people have pissed and moaned about the effect of Howell's quick promotion to KC, but it's pretty clear to us that Howell is right back on track. And there appear to be no apparent side-effects of his close proximity to Chris George, so that's yet another thing to be encouraged about.





Howell pitched his way back onto RC's top five list



Offensively, Justin Huber stole the show, going 3-for-4 with his first homerun, a walk-off job that won the game for the O-Royals. After a slow start in Omaha, Huber now has his batting average up to .271, and he's knocked in 11 runs in 11 games.
As we have repeatedly mentioned, RC's mission is to constantly look for ways to upgrade the quality of this site. Today, this pursuit took a big step forward at the recommendation of one of our loyal readers. We have decided to add a new feature, the Official Royals Corner Prospect Update, which will be offered to our readers via daily e-mail updates. We're still working out the details, but in the meantime you can subscribe to our new listserv by sending a blank e-mail to Royalscorner-subscribe@yahoogroups.com and following the instructions (Editor's note: you do NOT have to sign up for a yahoo ID). The daily updates won't begin until next week, but you don't want to miss any of our reports, so we strongly encourage all our readers to subscribe immediately.

This feature will offer our readers daily updates on Royals prospects that won't be available on our main site, so make sure you sign up now!
As many of you surely know, RC will be in Kansas City this weekend for the 1985 festivities at Kauffman Stadium. We do have Internet access at RC's Western Command, so we'll do our best to provide our usual daily updates. However, the Western Command's facilities aren't quite up to par with our regular nerve center, so we can't promise the same quality you've grown accustomed to. Nevertheless, any slack this weekend will be picked up upon our return to RC's Official Headquarters (Eastern Command) on Sunday night, so don't fret.