Buddy Bell wasn't kidding: Costa in, Guiel out
810 WHB this morning reported that
Aaron Guiel
has been told he will not head north with the Royals when they break camp later this week. Barring a trade we don't know about, this means that 24-year-old
Shane Costa
has won a spot on the roster, and he will serve as the fourth outfielder.
RC
definitely didn't see this coming.
Buddy Bell
said that Costa was a serious candidate, but we dismissed that notion, figuring he was merely playing media games. It should be clear by now that Bell doesn't do that. We liked what we saw from Costa
when we were in Arizona
, but we never expected him to actually make the club.
Of course, if Costa has in fact made the team, it doesn't necessarily mean that the Royals tagged him to be their fourth outfielder for long. As we mentioned yesterday, the Royals are still going to have clear space on the 25-man roster for
Runelvys Hernandez
when he returns to the rotation in mid-April, and the best bet right now is that Costa will be the man sent to Omaha when that happens. Of course, that would leave
Esteban German
as the primary backup outfielder, with
Matt Stairs
the only remaining emergency option. And there's always the possibility that something else is in the works, as
Allard Baird
may be looking to add another outfielder to the roster via trade.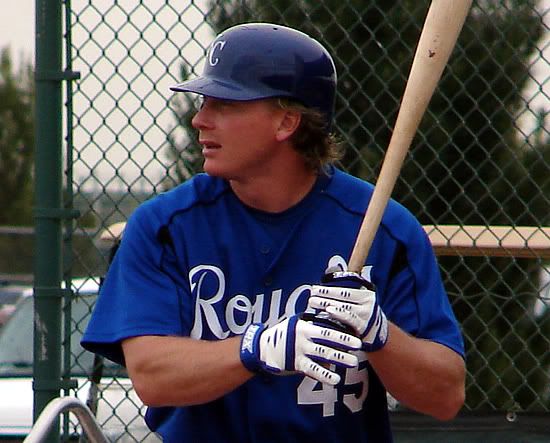 RC wishes Aaron Guiel the best of luck, wherever he winds up.
Regardless, this is a tough break for Guiel, who had seemingly done everything the Royals asked of him.
RC
isn't going to rush to judgement on this move, since we don't know if anything else is in the works. As always, it will be interesting to see how things unfold from here.